West Kensington Piano Lessons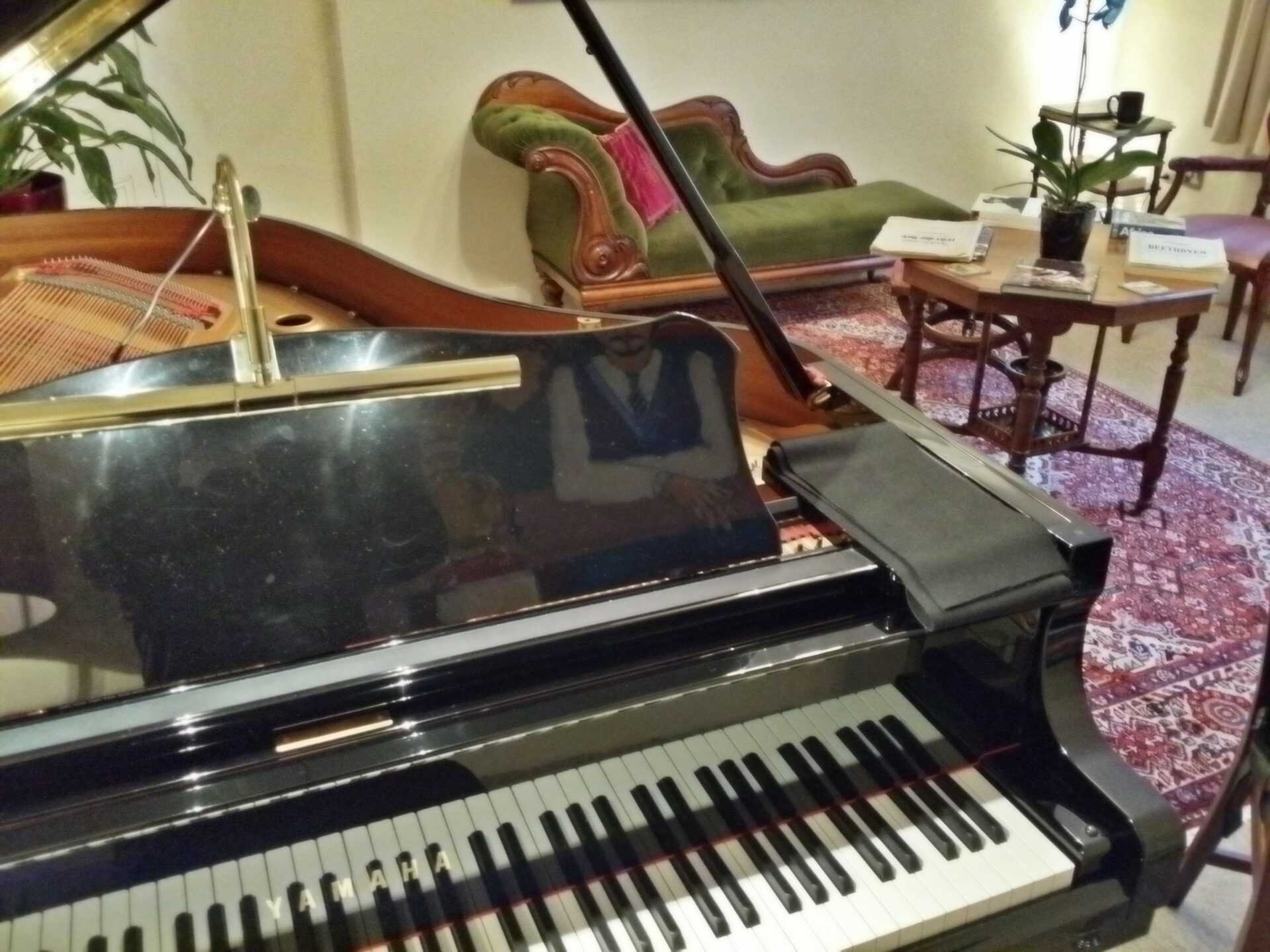 We are an established piano practise with 5 years of experience. We teach piano to students from all ages and levels. West Kensington Piano lessons are professionally handled at WKMT. Our Piano lessons are designed to be both efficient and motivating.
The Vicente Scaramuzza piano technique, our signature methodology, is internationally awarded. This approach is considered the most consistent piano-teaching-system developed so far.
We match a wonderful methodology with a 100% rate of success at GRADE exams. Our experienced staff and successful entrances portray us as the most reliable Private Piano practise in London. Our top-notch-teachers-team allows us to provide vocational, academic, serious or informal piano tuition. Our piano lessons are tailored to each specific musical need.
Our piano lessons are directed straight to the point. We will strengthen exactly what you need!
If your choice is classical music, then your program will reflect your choice. Sight-reading skills and piano-technique will be privileged. We will teach you how written-music and performance interact.
Jazz is about improvisation and chord progressions. Your Jazz study plan will focus on these main points.
ABRSM and Trinity college exams are our speciality! We know exactly how the British grading system works. We will always provide you with a realistic plan. It includes piano studying techniques, lesson reports and a suggested time frame.
Your piano lesson experience at WKMT is a full rounded one. We leave no detail unattended. Both the rooms decoration and artisan drink selection prove the latter. Every single aspect of your comfort constitutes one of our priorities. Learning the piano can be a treat to yourself.
As adult students we know you are expecting a comfortable and efficient session after  long day at work.
WKMT runs its own music festivals. Our established events happen once, sometimes twice a year and concentrate all our hard working students. They provide a great and well-deserved performance opportunity. The festival is based always in magnificent and exclusive locations.
Come to WKMT and enjoy taking piano lessons like you have never done before!