About Us
A solid and organic Piano Teachers Team
Piano lessons at WKMT
The West Kensington Music Team is a three-dimension music group. We focus on: Performing, Recording and Teaching.

Since its foundation in 2010, WKMT defines itself as a full rounded studio. That's why our piano teachers have all the technical and organisational resources to help you experience piano performance in its full glory.

All of our students have the chance to learn with the help of the best piano teachers in London. Our staff gathers Doctors of Musical Arts, Masters in performance and top performers from the UK and abroad.

Our piano teachers can help you make the leap from beginner to any standard you have ever dreamed of reaching.

When ready, you will also have the chance of accessing the most amazing professionally recorded performance opportunities.

We also organise high-profile social musical events around London and the UK.

Our piano teachers are trained to guarantee your musical and educational success.

Joining WKMT means you will be introduced to the world of Music in its finest expression…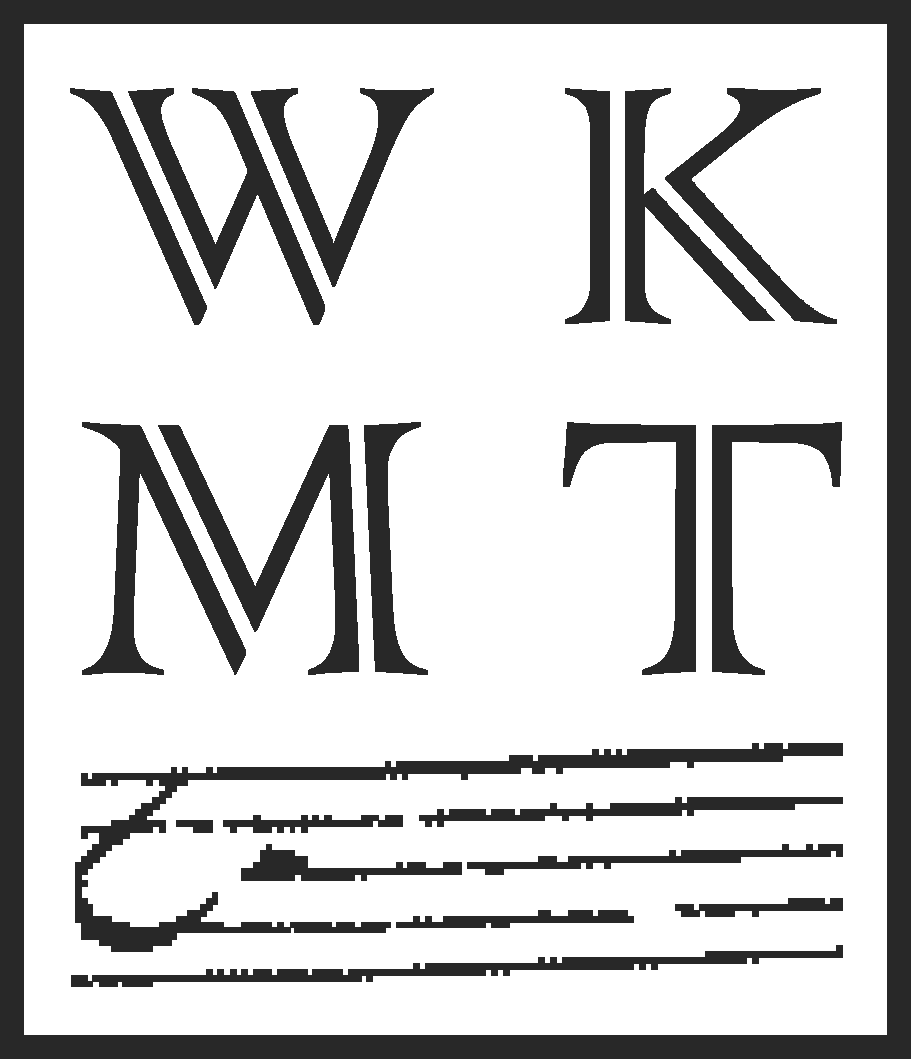 Our Team
Only inspirational, motivating and professional piano teachers. Our team is the basis of our piano lessons success!
Giannis Giannopoulos
Associate Piano Teacher
Giannis Giannopoulos
Giannis Giannopoulos

BMus - GREECE - PGDip RAM - UK

Giannis had his piano diploma in the Athens Conservatory and continued with a Post Graduate Diploma in the Royal Academy of Music, where he also obtained the Licentiate of the Royal Academy of Music. He is currently doing his Masters in Choral and Orchestral conducted in the Birmingham Conservatoire.

As a soloist, he has worked with the finest orchestras in Greece (Athens State Orchestra, Thessaloniki State orchestra and Symphonic Orchestra of the Municipality of Athens), and has collaborated with the National Opera in numerous opera productions. He has given recitals apart from many festivals in Greece, London, Paris, Moscow and a series of recitals in Tokyo, Okinawa and Fukuoka. Last year (2015) he was honoured with the Soloists Award from the Academy of Athens.

Giannis has been teaching all ages and levels since 2010, starting in the Athens Conservatory and the Athens College Conservatory and continuing in London, where he now lives. He strongly believes that music is the most beautiful way to improve ourselves in life, develop self-discipline, motivation and broaden our minds culturally and intellectually.
Fronda Gianluca
Associate Piano teacher
Fronda Gianluca
Pianist, composer and piano and composition teacher.
Gianluca had the pleasure to play for very important people and world's stars! Just to mention some of them: Tim Roth, Jean Reno, Ben Stiller, Abel Ferrara, among others.
His music has been arranged and played by Luis Bacalov (Oscar award winning for "The Postman" ); played by London Symphony Orchestra. During the last 3 years, Gianluca has been collaborating with the pianist and composer Alberto Pizzo. Gianluca is also the winner at Piano City Contest 2015, in Milan, Italy; one of the most interesting music events during the Expo 2015. He is selling his EP made by 5 tracks, all original piano compositions, and titled "Risveglio", on Google Play. Gianluca graduated in piano at "Conservatorio di Musica S. Pietro a Majella" in Naples, guided by the Maestro L. Averna. There, he studied composition as well, under the guidance of his Maestro L. M. Lo Gatto.
He dedicated himself to:
- Piano performances in Italy (expecially in Amalfi Coast and Rome ), in Europe ( London, Salzburg ), USA ( New York);
- Theatre; as pianist, composer, playwright and director, in Naples, Rome and New York, especially at the "Teatro di Documenti" in Rome, where he represented his Drama "La Bautta";
- Opera; as piano accompanist, expecially in Spoleto, (PG);
- Dance; collaborating as composer, piano accompanist and arranger in Naples, Rome and London;
- Sacred Music and folk music in Amalfi coast.
- Piano bar in 5 star hotels.
Matias Bustamante Hauck
Studio PA
Matias Bustamante Hauck
Undergraduate teacher of English
P.A. - Student Advisor
Matías was born in Mar del Plata, Buenos Aires, Argentina. He is an undergraduate teacher of
English who is currently finishing his studies at the renowned Universidad Nacional de Mar del Plata. His language skills as well as his experience in the pedagogical field are the perfect combination to assist our team in supporting and fostering the teacher-student bond. He is also the link that makes communication between all the different departments at WKMT more pleasant and efficient.
Srdan Kozlica
Associate and Peripatetic Piano Teacher
Srdan Kozlica
Bmus; Mmus[RCM]
Sergio Srdan Kozlica is a highly qualified and experienced professional pianist and piano teacher, having worked in both capacities for a long time. His qualifications include Bachelor Degree in piano performance and piano teaching from his native Croatia, Postgraduate Performance and Piano Teaching qualifications from London's Royal Academy of Music and Master Degree in piano performance from Trinity College of Music in London. In addition to these, he had private piano lessons with distinguished London' s piano professors and pianists such as Christopher Elton, Vanessa Latarche and world famous concert pianist Stephen Kovacevich. Following his love for the music of Franz Liszt, Sergio became a member of The British Liszt Society in 2007 and has performed in one of their music soirees. During his student years, he won the 1st prize at The Croatian National Piano Competition. At another occasion, he was elected by all the jury members to be one of the performers in the final concert of The Yearly Review of pianists and music students at The Croatian Music Institute. His diploma recital was officially classified as the best one at the piano department in the academic year, which led to a nomination for The Croatian Music Institute Award.
He has performed at London's famous concert venues such as St Martin-in-the Fields Trafalgar Square and St James's Piccadilly. At the latter he has played twice at the invitation of The Beethoven Piano Society of Europe. He performed as a soloist three days in a row Liszt's Piano concerto in E flat major at The Croatian National Theatre in Split. At the same theatre he gave many piano recitals within different seasons, including an all Liszt recital and recitals organized by The Lion's Club. In 2010 he marked Chopin's 200th anniversary by playing a solo recital in Zagreb at The Vatroslav Lisinski Concert Hall. Since then, he has given a number of solo recitals, among them a lunchtime recital at St Ann's Church Dawson Street in Dublin. Although his repertoire is already extensive, he is constantly expanding it. Some of his future projects include Rachmaninoff's beautiful and extraordinary difficult 3rd piano concerto.
In addition to his performing activities as a soloist, Sergio is an experienced piano teacher and a piano and organ accompanist. He has worked at several music schools as a piano teacher and a piano accompanist in Croatia, and has also been teaching numerous private piano pupils of all ages and levels in London. Also, he worked as a piano teacher and a piano accompanist in Ireland in Dublin. He combines many different approaches and methods in his teaching, being very aware of the kind of schools and pupils he is working with as well as the purpose of the piano lessons that a particular pupil is taking. These can be vocational/recreational piano lessons as well as preparations for graded examinations for ABRSM or Trinity, for example. He is accustomed to teaching in any given circumstances and always tries to inspire the pupils and make them discover the wonderful world of music as well as teaching them the necessary tools how to reach their music goals.
Juan Jose Rezzuto
CEO and MI Piano Teacher
Juan Jose Rezzuto
Lic. Juan Jose Rezzuto
BMus(Hons.); PGDip (IUNA) -BA, ARG-;
FTCL (Trinity College) -London, UK-
He has been associated to some of the greatest Maestro's, among which include Bruno Leonardo Gelber, Sebastian Colombo, Elsa Puppulo and Eugenia Rozenthal. This valuable education has enabled Juan Rezzuto to master a variety of approaches to piano tutoring.
Juan Rezzuto believes that people connect to music at different times of their lives. As you watch him work, it is stunning to observe how he can be involved in the details and never lose sight of the big picture. His approach to piano pedagogy is very unique, one which simultaneously combines music technology, playing, reading and writing.
​As a piano teacher, his greatest challenge is to instigate a hidden and deep rooted spark within each of his protégés. He believes that everyone should learn at their own pace, and accommodates this by providing tailored programmes. He has been very successful in preparing students for the ABRSM and Guildhall Trinity Exams.
Gisela Paterno
Vice-Director
Gisela Paterno
BMus(Hons.)Music Pedagogy specialized in Piano teaching, Santa Ana Conservatoire -Buenos Aires, Argentina BMus(Hons.) IUNA - Buenos Aires Argentina -
Gisela is a specialized piano and music theory teacher graduated from the renowned Santa Ana Conservatoire (Buenos Aires - Argentina). She is a superb musician, specialized in delivering high quality piano lessons, capable of playing piano, cello and guitar at concert standards. Her piano mentor and muse was Mercedes Vinci, a renowned Piano Maestro in Buenos Aires. In Argentina we are lucky to have a large tradition of high profile Concert Pianists like Bruno Gelber, Martha Argerich and Daniel Baremboim who are inspirational to the new generations world wide and who inspire and direct the study plans in our main national conservatories. Her concert repertoire includes pieces like: Beethoven Sonata No. 6 in F Major Op. 10, No. 2; Mozart Sonata No. 283 and Prokofiev Sonata No. 1, Op.1Gisela is also an established composer whose pieces have been premièred by renowned orchestras and ensembles around South America. He has been played at: Teatro Cervantes -Buenos Aires-; Universidad del Norte de Paraguay -Asuncion, Paraguay- and many other academic institutions.You can find some of this perfomances at her own composition-profile website: http://www.giselapaterno.com Qualifications:2008 - 2012 Masters in Composition. National University Institute of Arts -Buenos Aires Argentina-2006 - 2008 Bachelor with Honours, National University institute of Arts.1998 - 2005 Bachelor with honours in Music Pedagogy specialized in Piano teaching, Santa Ana Conservatoire -Buenos Aires, Argentina- Experience:13 Years of experience as Piano Teacher at the Republica Oriental del Uruguay School, Excelsior Private School and many other respectable institutions around Buenos Aires.
Dasol Lee
Associate Piano teacher
Dasol Lee
BMus [hons.] – Trinity Laban, London, UK
Dasol Lee, a Korean born British pianist, first started playing the piano at the age of 7.  She was given a music scholarship from City of London Freemen's School where she studied her A Levels and was invited to perform at the annual Dinner of Governors of the City of London Freemen's School held in Skinner's Hall.
She continued her studies at  Trinity Laban Conservatoire of Music and Dance where she received B Mus (Hons) in Music Performance under Douglas Finch.
As an active soloist and ensemble musician, she has given performances at various venues in England. Her previous solo performance was described to be 'sensitive and musical' with a 'beautiful tone'.
Dasol is an experienced teacher, currently giving 1:1 private lessons to students of all standards and age - from children as young as 5, to mature adult students.
Thomas Mc Brien
Associate Piano Teacher
Thomas Mc Brien
1:1 Bmus (Hons), Rickard's Memorial Prize: for outstanding contribution to improvised music
Thomas is an excellent educator that has developed his teaching methods through both his musical education and his work as a professional piano teacher. Thomas gained a first class degree from Canterbury Christ Church University which comprised of aspects of performance, analysis and education both instrumental and classroom. Throughout his degree he was dedicated to the musical community of Canterbury and as such was awarded the Rickard's Memorial Prize for Outstanding Contribution to Improvised Music.Add Description here
Daniel Pereira
MI Piano teacher
Daniel Pereira
P.h. D University of Maryland - USA
A native of Spain, where he began his musical studies and received the Special Prize in Piano Performance, Daniel Pereira González holds a Doctor of Musical Arts degree from the University of Maryland, a Master of Music degree from the University of Hartford and an Artist Diploma from the State University of New York at Purchase. While at Hartford, he was awarded the prestigious Moses Haltzmark and Hartt Alumni awards. He is also a two-time recipient of the Evelyn B. Storrs Scholarship. His doctoral thesis consisted of the live recording, in two recitals, of the complete preludes (90) of Alexander Scriabin.
Pereira participated in piano festivals and master classes in Spain, Portugal, France, Italy, Belgium, Switzerland, the Czech Republic, Brazil and the United States. Pereira founded the Piano Friends Society of Galicia, in Spain, and was the artistic director of the International Piano Festivals "Conde de Gondomar" held from 2000-2006 in Spain,  where he also participated as a performer and lecturer. He was also co-director of the "Vianden International Music Festival" in Luxembourg. He has appeared on television and radio shows, both in the U.S. and Spain.
Pereira combines his pedagogical activities with a growing concert schedule, with performances in Maryland, New York City, Connecticut, Brazil and Spain, as well as with lectures on various music subjects. Pereira has also been invited to lecture and give masterclasses at IKFEM in Galicia,  Spain and gives masterclasses at the Turtle Bay Music School in New York City. He has conducted extensive research on pianists of the past, old and new recordings, and schools of piano playing at the one-of-a-kind International Piano Archives at Maryland. He believes that this experience has greatly enriched him as a musician and pedagogue.
Pereira has been Director of Music Studies at the Opus School of Music and Conservatory and professor at the Sterling Conservatory of Music, both in the Washington D.C. area.
Pereira's first book, in co-authorship with oboist Humbert Lucarelli, will be published in Fall 2015 by Carl Fischer Music New York, and Clavier Magazine will release his article "Cortot: The Pedagogue" in its Jan/Feb 2016 issue. Recently, Pereira has created PianoUniverse.org, a web-based educational resource about piano genealogies and traditions of playing.
Pereira currently lives in London, United Kingdom, where he teaches at the West Kensington Music Team.
Piano Universe
Omorinmade Anikulapo Kuti
Associate piano teacher
Omorinmade Anikulapo Kuti
Made has been working within the team for the last two years and is a former student of WKMT. Made started his serious classical training with Juan Rezzuto at the age of 15 and two years later he had already achieved his Undergraduate Piano Qualification - Diploma ATCL Trinity College London.
He is a usual performer and feels absolutely at ease making music in front crowds of up to a thousand people, as in hs performance at the "Shrine" - Nigeria in 2013.
His teaching style is smooth, gentle and effective and his familiarity with both pop and classical makes him a highly versatile teacher capable of motivating his students beyond the reglar frameworks...
Our piano lessons defining features...
Our piano practise is different; our main concern is your progress. Knowing how to deliver quality piano lessons is an art and our piano teachers are here to make it beautiful for you.
ABRSM SUCCESS RATE
Our 100% success rate is backed up by 5 years of experience and a continuous research for improvement
HIGHLY QUALIFIED STAFF
All our team members are leading leading graduates and post-graduates from the finest music colleges and universities of the UK and abroad.
REAL PERFORMERS
Our team members are fine active performers which teach discipline with the example
EXPERIENCED TEACHERS
Our professionals are passionate about teaching and, most importantly, about approaching your learning process in that particular way you need