About Us
A solid and organic Piano Teachers Team
Piano lessons at WKMT
The West Kensington Music Team is a three-dimension music group. We focus on: Performing, Recording and Teaching.

Since its foundation in 2010, WKMT defines itself as a full rounded studio. That's why our piano teachers have all the technical and organisational resources to help you experience piano performance in its full glory.

All of our students have the chance to learn with the help of the best piano teachers in London. Our staff gathers Doctors of Musical Arts, Masters in performance and top performers from the UK and abroad.

Our piano teachers can help you make the leap from beginner to any standard you have ever dreamed of reaching.

When ready, you will also have the chance of accessing the most amazing professionally recorded performance opportunities.

We also organise high-profile social musical events around London and the UK.

Our piano teachers are trained to guarantee your musical and educational success.

Joining WKMT means you will be introduced to the world of Music in its finest expression…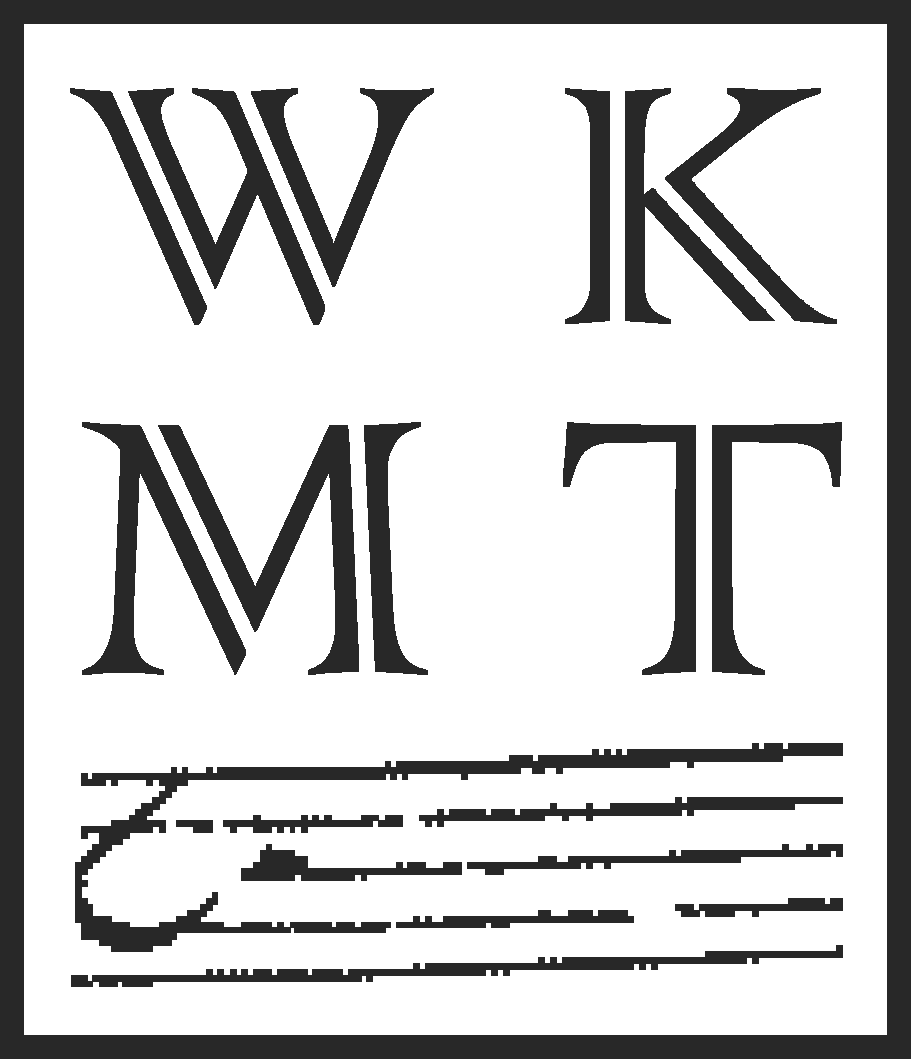 Our Team
Only inspirational, motivating and professional piano teachers. Our team is the basis of our piano lessons success!
Mark Dowling
Junior piano teacher
Mark Dowling
Mark Dowling is a South- East London bred pianist undertaking his master's degree in Music Performance under the instruction of Jeremy Davis, a former pupil of Vlado Perlemuter and head of keyboard studies at the London College of Music. Marks focal repertoire during his studies are English piano music and jazz influenced classical piano composition.
Mark is a Director of Music at Christ Church Anerley, regularly leading group ensembles who play vastly contrasting instruments from baglama to brass band to rock band.
Mark performs for funerals, accompanies and organises cabaret evenings and improvises in restaurants like pizza express. He works closely with Oatlands care home, using music and religion to administer entertainment and therapy to those affected by Dementia and Alzheimer's.
Mark has performed for two concerts that were live streamed onto social media, performing a solo item and ensemble items of a comical (Lehrer) and serious nature (Bizet).
Mark has also organised, publicised and performed in a recital entitled 'a moment in mysticism' set in the very gothic 'St. Matthews, Ealing' performing repertoire as diverse as Messiaen and Scriabin.
His most recent performance took place in the glorious church of 'St. Mary's, Ealing' with a trio performing Brahms 'Hungarian dance no. 6'.
Gabriele Baldocci
Senior Piano Teacher
Gabriele Baldocci
Gabriele Baldocci, pianist, conductor and professor of piano at the Trinity Laban Conservatoire of Music in London, was born in Livorno (Italy). He gave concerts in very important musical centers like Tonhalle in Zurich, Parco della Musica in Rome, Teatro Colòn in Buenos Aires, Ceramic Crystal Hall in Seoul, Sala Verdi in Milan, Auditorium RTSI in Lugano, Teatro Ghione in Rome, Palacio de Festivales in Santander, Teatro Rossetti in Trieste, Teatro Ponchielli in Cremona, Parnassos Hall in Athens, Teatro Fraschini in Pavia, Teatro Lirico in Cagliari, Le Poisson Rouge in New York and many others. Baldocci played for many important festivals like Progetto Martha Argerich in Lugano, Vendsyssel Festival in Denmark, Martha Argerich Festival in Buenos Aires, Bologna Festival, Pietrasanta in Concerto International Festival, Erasmo Capilla International Music Festival in Mexico, Dublin International Festival and International Beethoven Festival in Chicago. He recorded Nino Rota's Complete works for Strings and Piano with violinist Marco Fornaciari, Michael Glenn Williams piano music for Stradivarius and he is working on Beethoven Complete Symphonies transcribed by Liszt for piano solo, which is being published by Dynamic Records. Recently Dynamic also published a live recording of one of his duo recitals with Martha Argerich. His performances are regularly broadcasted on radios and TVs and the Italian classical TV "Classica" has produced a documentary about him.
Baldocci is official Ambassador, Performer and Professor of the "Martha Argerich Presents" Project and he frequently plays in various chamber music formations like duos, trios and quintets. Since many years he plays in a piano duo with Martha Argerich and he forms a stable piano duo with the Argentinean pianist Daniel Rivera.
Gabriele lives in London with his family and he is also a gifted filmmaker.
Dominik Brendan
Junior Piano Teacher
Dominik Brendan
I started my journey with music from simply performing and singing. I took a long course on singing when I was younger and then I kept attending the lessons until I turned 23. Performing is my favourite part of being a musician but I was always looking for something more than just reproduction. My main aim was to perform my own songs and compositions. When I was 13 I started using certain Digital Audio Workstations, first FL Studio, then Reason and others. Recently I turned into Logic Pro that is slowly being replaced by Pro Tools which I am a great fan of. Occasionally, I also use Ableton Live for electronic music.
I am a graduate stages actor from Poland and I also had my composition lessons with one of the composers teaching at my school. That is why I am also strongly concerned about theory regardless the instrument I teach. If it's a piano - the basic theory is very important as it shows the student that the piece is not just a random sheet of notes but rather a logical construction. For singing students, music theory is less important but we have to build consciousness about what happens in our body when we sing. When we establish that, we can look for emotions and some tips regarding the performance.
Vesela Nacheva
Senior Piano Teacher
Vesela Nacheva
An experienced, passionate and creative pianist and piano teacher with proven ability to get the very best out of pupils. Capable of working with young kids as well as adults.Encourage and maintain a positive atmosphere at the workplace. Patient, determined and reliable. An expert in  ABRSM, identifying the appropriate resources required for a subject matter and ensuring that they are used efficiently, effectively and safely. Able to cooperate and communicate with parents. Presently looking for a suitable teaching and performing positions. Interested in accompanying choirs and singers and chamber music. Prefer to perform baroque and contemporary music
Narotam Horn
Junior Piano Teacher
Narotam Horn
Narotam Horn received a scholarship to study at the Purcell School of Music, aged 12, where his focus was in piano and composition. While studying with Dai Fujikura, Narotam was recognised in the Highly Commended category of BBC Young Composer of the Year 2009, and he was later awarded the 1st prize in the EPTA Composition Competition. His music has been performed at the Wigmore Hall by the NASH ensemble, and in the Cadogan Hall by ‪Ian Brown. In 2008, he was also the youngest composer to take part in Harrison Birtwistle's 60th Birthday Celebration in the Queen Elizabeth Hall.
Narotam broadened his studies in the arts while completing a degree in English Literature at Goldsmiths University, where he developed his musical understanding alongside his studies in literature, taking a comparative approach by focusing on the influence of text on music.
Narotam has had nine years teaching experience, and his holistic approach to music is one that does not pigeon hole any way of learning, and he will always adapt to the needs of the student. Narotam is currently working as a freelance composer and piano tutor in London, UK, and recently had his work performed at the Outsider Art Fair in New York.
Sabrina Curpanen
Senior Piano Teacher
Sabrina Curpanen
As a versatile pianist, Sabrina enjoys performing as a soloist and as an accompanist around Europe including, Margherita Theatre in Caltanissetta, Pirandello Theatre in Agrigento (Italy), Steinway Hall, Italian Institute of Culture in London, the Italian-Irish Festival in Bobbio (Italy) and Lake District (UK).
Her wide repertoire includes works by J. S. Bach, W. A. Mozart, L. Van Beethoven, J. Brahms, R. Schumann, F. Chopin, R. Strauss, B. Martinů, C. Debussy, A. Copland, R. Muczynski.
In 2011, she won the Second Prize at the National Competition in Viagrande (Catania) and in 2013 she was awarded the 1st Prize at the LPM International Competition for the Best Participants of the European Summer Masterclass.
Sabrina Curpanen completed her Undergraduate and Postgraduate Degrees in Piano Performance in 2005 and 2009 respectively at the Istituto Musicale "V. Bellini" in Caltanissetta, Sicily.
On summer 2016, Sabrina has successfully completed her MA in Piano Accompaniment with Distinction at Royal Academy of Music.
Alex Lopez
Senior Piano Teacher
Alex Lopez
Alex began his musical journey in Valencia, Spain. He graduated from the Micalet Music Institute in 2012 and continued his studies at Velluters Conservatoire where he got his piano performance and composition qualification. Alex moved to the UK to continue his studies in music at Kingston University. Under the supervision of Michael Round, he further developed as a solo pianist and gained experience as an accompanist at Mountview Academy and worked with multiple choirs in the Greater London. In 2016, he was appointed accompanist of the Kingston choir, working alongside the respected conductor Samuel Evans. He is currently studying with Graeme Humphrey to obtain the LTCL in Piano Performance. As a conductor, Alex was mentored by John Landor and Adrian Brown before taking up the position as the principal conductor for the Kingston University Brass Band. He was the assistant conductor for the Kingston Chamber Orchestra and has been the music director for numerous theatre companies since 2016. He is also a guest conductor at The Middlesex Yeomanry Concert Band.
Nika Shirocorad
Senior piano and singing teacher
Nika Shirocorad
Nika Shirocorad was born in St. Petersburg into a family of well-known graphic artists and painters. Preoccupied with both art and music from a very early age, she took part in the First International Art Exhibition for Children in Moscow at the age of 5, and at the age of 6 received the Diploma for Children's Musical Compositions awarded by the Moldova Union of Composers. At the age of 16, she won the Yevgeny Koku International Piano Competition in Chişinau, Moldova and the Soleartinsky International Piano Competition in Minsk, Belarus. From 1997 she continued her musical studies, first in piano and later in composition, at the National Conservatory in Russia, graduating in 2002, and simultaneously studied graphics at the Suricov Institute in Moscow. Her final two years of study (2000-2002) were as an exchange student at Poland's Chopin Conservatory, under the guidance of Eva Bukoemska and Krzysztof Penderecki.
From 1997 she continued her musical studies, first in piano and later in composition, at the National Conservatory in Russia, graduating in 2002, and simultaneously studied graphics at the Suricov Institute in Moscow. Her final two years of study (2000-2002) were as an exchange student at Poland's Chopin Conservatory, under the guidance of Eva Bukoemska and Krzysztof Penderecki.
Nika has performed as a soloist in numerous international festivals and has played concertos with professional orchestras in Eastern and Western Europe. Her other recent engagements have included the Cannes Film Festival, a second Japan tour, performances at Sweden's National Concert Hall and Kiev Philharmonic Hall. She also gave a solo recital in the prestigious Manchester Midday Concerts series in the Bridgewater Hall. In 2010 Nika Shirocorad received the Janet Duff Greet Prize awarded by the Royal Academy of Music. Since 2009 Nika has been a member of the international trio Con Tempo and the chamber group Northern Lights (Sweden-UK). She also has considerable experience as a piano teacher, giving open master classes in Europe, teaching at Nika Musical Theatre Academy piano, composition, opera class
She also has considerable experience as a piano teacher, giving open master classes in Europe, teaching at Nika Musical Theatre Academy piano, composition, opera class coaching, covering a wide range of classical and contemporary piano repertoire.
Juan Jose Rezzuto
CEO and MI Piano Teacher
Juan Jose Rezzuto
Lic. Juan Jose Rezzuto
BMus(Hons.); PGDip (IUNA) -BA, ARG-;
FTCL (Trinity College) -London, UK-
He has been associated to some of the greatest Maestro's, among which include Bruno Leonardo Gelber, Sebastian Colombo, Elsa Puppulo and Eugenia Rozenthal. This valuable education has enabled Juan Rezzuto to master a variety of approaches to piano tutoring.
Juan Rezzuto believes that people connect to music at different times of their lives. As you watch him work, it is stunning to observe how he can be involved in the details and never lose sight of the big picture. His approach to piano pedagogy is very unique, one which simultaneously combines music technology, playing, reading and writing.
As a piano teacher, his greatest challenge is to instigate a hidden and deep rooted spark within each of his protégés. He believes that everyone should learn at their own pace, and accommodates this by providing tailored programmes. He has been very successful in preparing students for the ABRSM and Guildhall Trinity Exams.
Gisela Paterno
Vice-Director
Gisela Paterno
BMus(Hons.)Music Pedagogy specialized in Piano teaching, Santa Ana Conservatoire -Buenos Aires, Argentina BMus(Hons.) IUNA - Buenos Aires Argentina -
Gisela is a specialized piano and music theory teacher graduated from the renowned Santa Ana Conservatoire (Buenos Aires - Argentina). She is a superb musician, specialized in delivering high quality piano lessons, capable of playing piano, cello and guitar at concert standards. Her piano mentor and muse was Mercedes Vinci, a renowned Piano Maestro in Buenos Aires. In Argentina we are lucky to have a large tradition of high profile Concert Pianists like Bruno Gelber, Martha Argerich and Daniel Baremboim who are inspirational to the new generations world wide and who inspire and direct the study plans in our main national conservatories. Her concert repertoire includes pieces like: Beethoven Sonata No. 6 in F Major Op. 10, No. 2; Mozart Sonata No. 283 and Prokofiev Sonata No. 1, Op.1Gisela is also an established composer whose pieces have been premièred by renowned orchestras and ensembles around South America. He has been played at: Teatro Cervantes -Buenos Aires-; Universidad del Norte de Paraguay -Asuncion, Paraguay- and many other academic institutions.You can find some of this perfomances at her own composition-profile website: http://www.giselapaterno.com Qualifications:2008 - 2012 Masters in Composition. National University Institute of Arts -Buenos Aires Argentina-2006 - 2008 Bachelor with Honours, National University institute of Arts.1998 - 2005 Bachelor with honours in Music Pedagogy specialized in Piano teaching, Santa Ana Conservatoire -Buenos Aires, Argentina- Experience:13 Years of experience as Piano Teacher at the Republica Oriental del Uruguay School, Excelsior Private School and many other respectable institutions around Buenos Aires.
Our piano lessons defining features...
Our piano practise is different; our main concern is your progress. Knowing how to deliver quality piano lessons is an art and our piano teachers are here to make it beautiful for you.
ABRSM SUCCESS RATE
Our 100% success rate is backed up by 5 years of experience and a continuous research for improvement
HIGHLY QUALIFIED STAFF
All our team members are leading leading graduates and post-graduates from the finest music colleges and universities of the UK and abroad.
REAL PERFORMERS
Our team members are fine active performers which teach discipline with the example
EXPERIENCED TEACHERS
Our professionals are passionate about teaching and, most importantly, about approaching your learning process in that particular way you need
[google-places-reviews id="CnRtAAAADWh12_JSq1Akr6TENz06O55b48Chbk7cVSpC7sRxz3cL7C_ajtcWSr4LwFPQ2vopKYOo1qeOvbTVy5TQ2CD1QUYirfTHcQmAMIynw-nVdLpcvv6mSNC1kdAG2SxPpmg3MS-zYtuJcU5INGd2mtFmWBIQKXdzIGhUoJhNN9LgsvLWjRoUvTHuMlWokFpthZpAJlXtKJ2x_UM" title="TESTIMONIALS" widget_style="Shadow Light" align="left" max_width="530″ review_char_limit="100″]