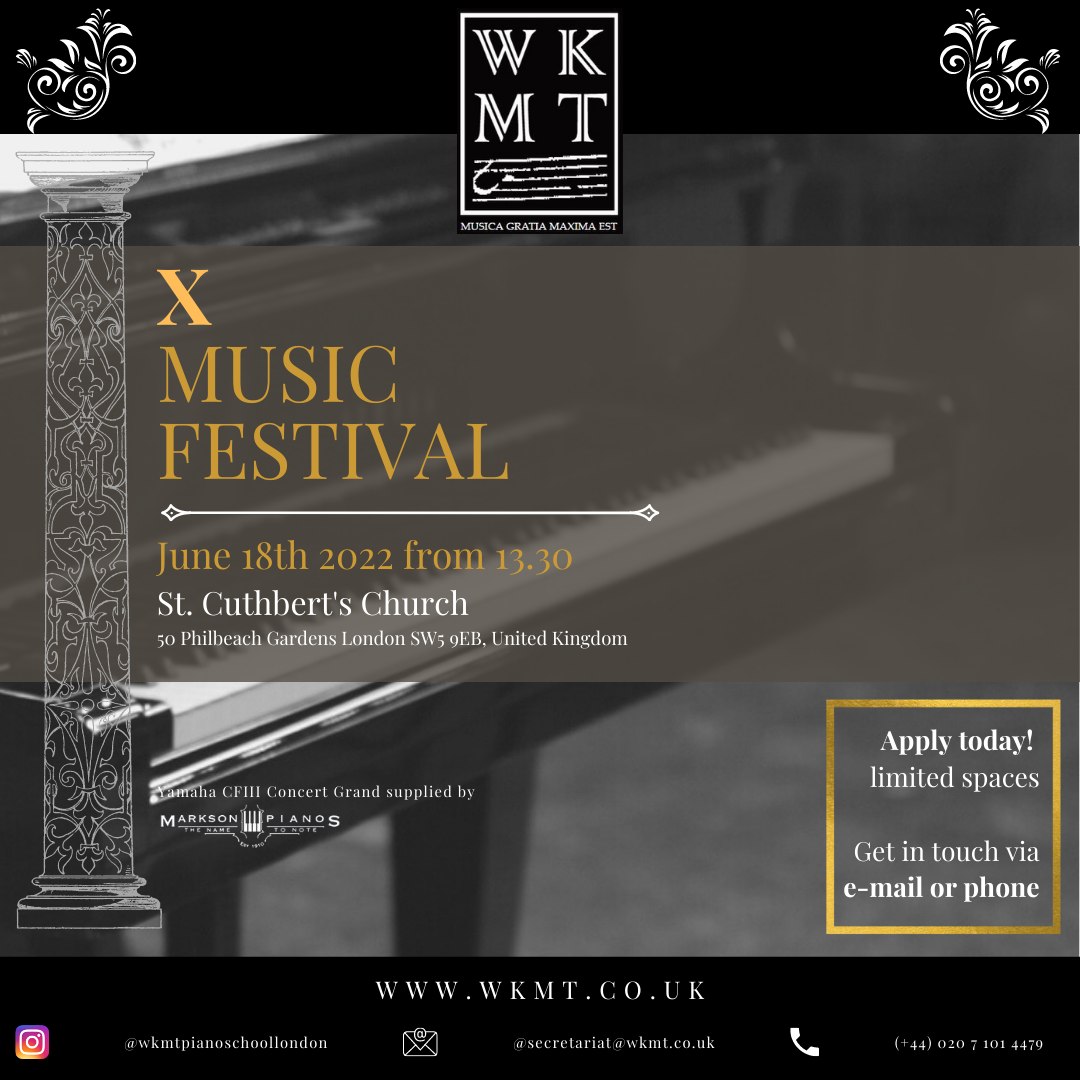 Piano Festival in London by WKMT - June 18th 2022
WKMT London Piano Festivals are back to life.
After so long time, music events in London are again permitted and fully ready to be enjoyed.
Covid-19, amongst many other things, ended with life music scene. Artists and musicians have been suffering, trying to get on and continue on a minimum, or even none level. But now, thanks that Covid-19 is no that infectious, or we are getting more immune, we can start again and do what we love.
For that reason, we start on June 11th with a Piano Masterclass by Juan Rezzuto, for advanced piano students, followed by June 18th the music festival for all those students playing for the audience. Click on the link above for more details, and do not hesitate to join us!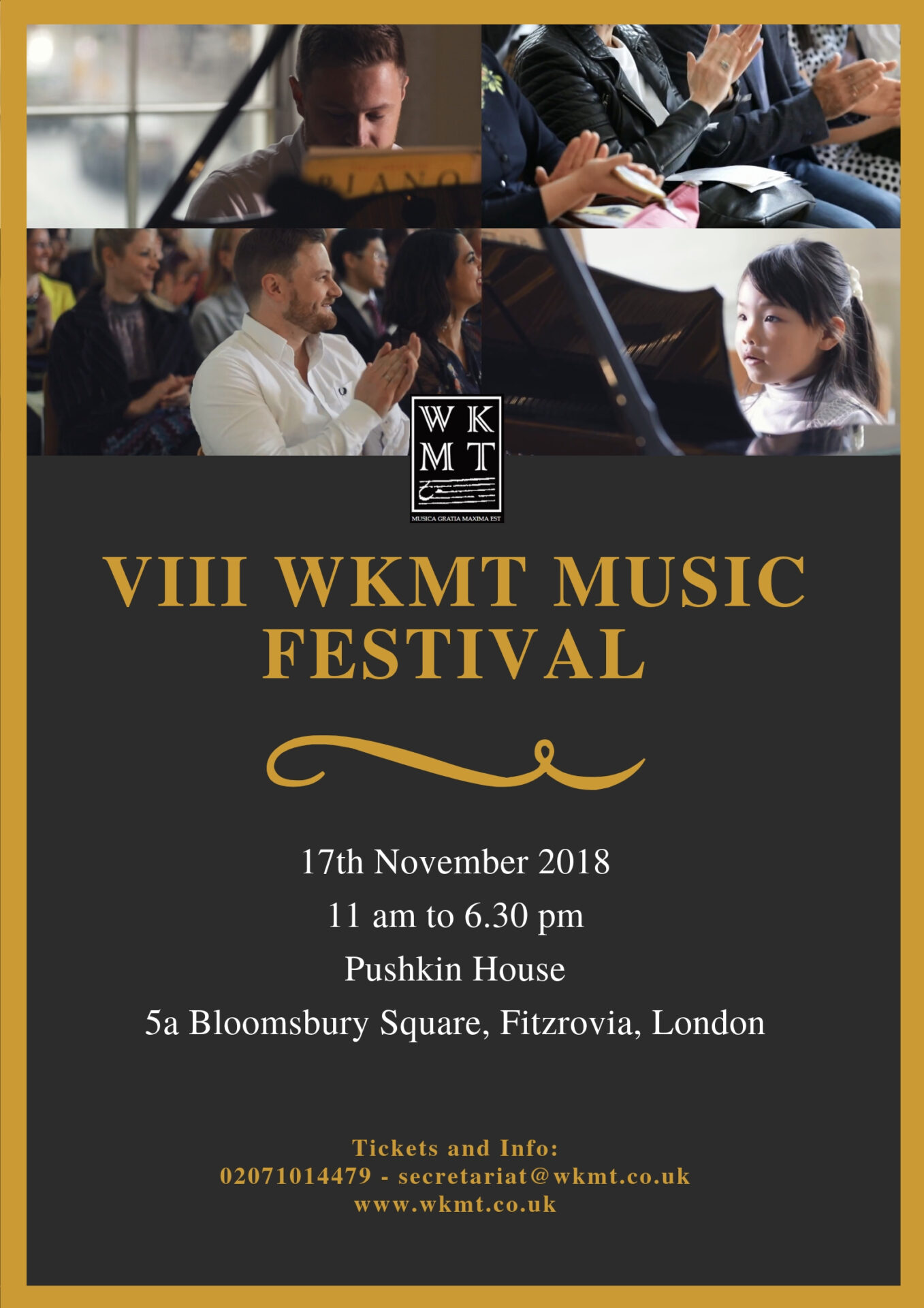 WKMT London Music Festival 18.11.2017
Once again we invite you to join us and share our traditional Piano Festival, this time, as our two previous editions, will be at the fabulous Pushkin House. It is amazing to see our event growing and consolidating as our classic festivity…
The results of all the effort made by our students during the term, plus the participation of the teaching team together with the most amazing guests, honour this event turning it into the ultimate expression of our love for music.
Come and join us at Pushkin House in London Fitzrovia for the VIII edition of our London Music Festival! Show your performing skills to all of us.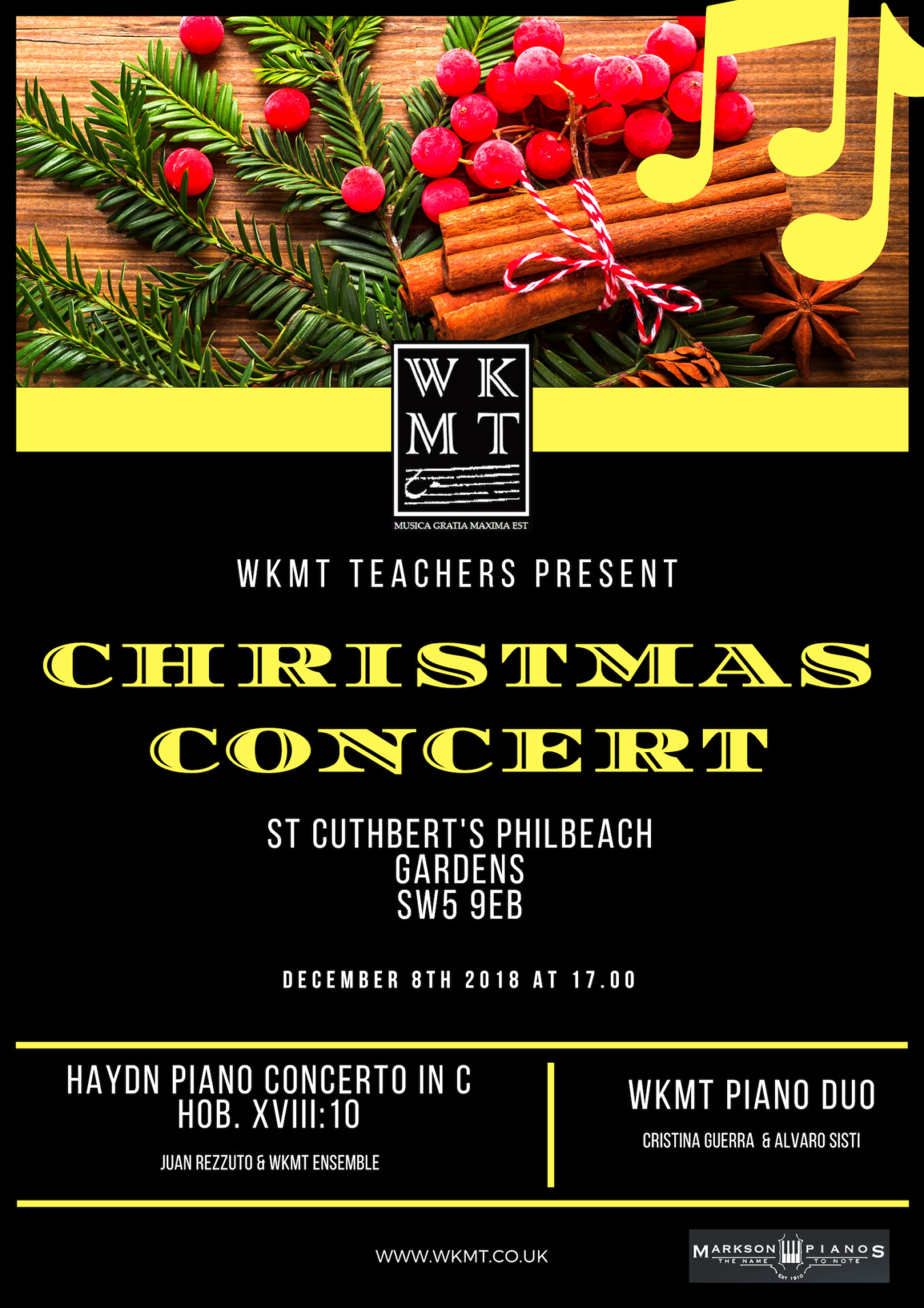 CHRISTMAS CLASSICAL CONCERT by WKMT
Here we come back with a new edition of our Monthly Classical Concerts.
This time, we gather with the main purpose of making you enjoy a beautiful Christmas Concert in London.
WKMT Teachers have prepared a programme for all our students and members. In that programme, we include a Piano Duo playing Petite Suite by the greatest Debussy. Also, our Maestro Juan Rezzuto is back to continue with his Haydn commitment. This time, after his success on the 13th October with the concert Nr 2, he will be playing Hob XVIII:10 Piano Concerto in C major.
Do not hesitate and book your tickets soon.
Merry Musical Christmas with WKMT!