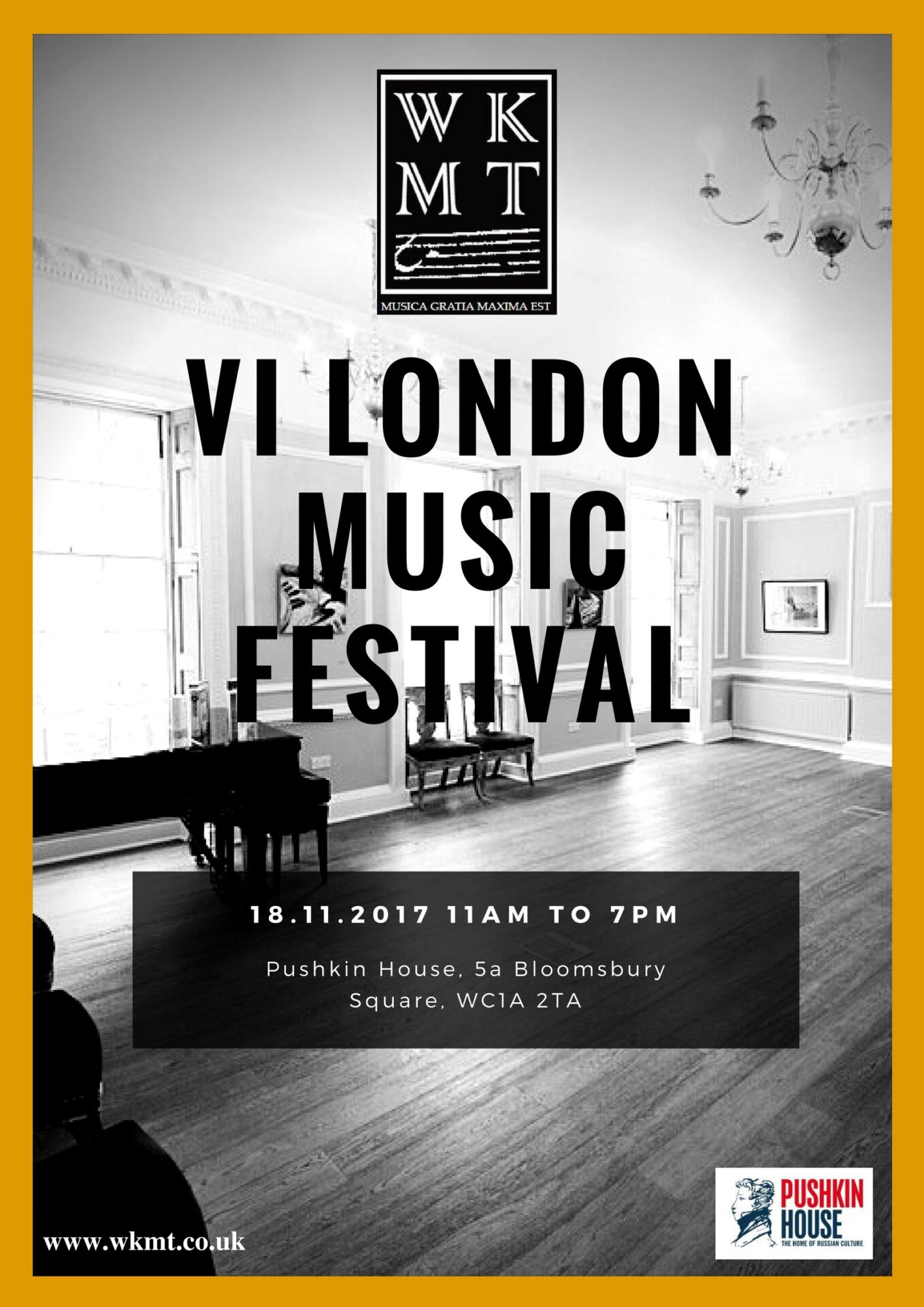 WKMT London Music Festival 18.11.2017
Once again we invite you to join us and share our traditional Music Festival, this time at the fabulous Pushkin House. It is amazing to see our event growing and consolidating as our classic festivity…
The results of all the effort made by our students during the term, plus the participation of the teaching team together with the most amazing guests, honour this event turning it into the ultimate expression of our love for music. Come and join us at Pushkin House in London Fitzrovia for the VI edition of our London Music Festival!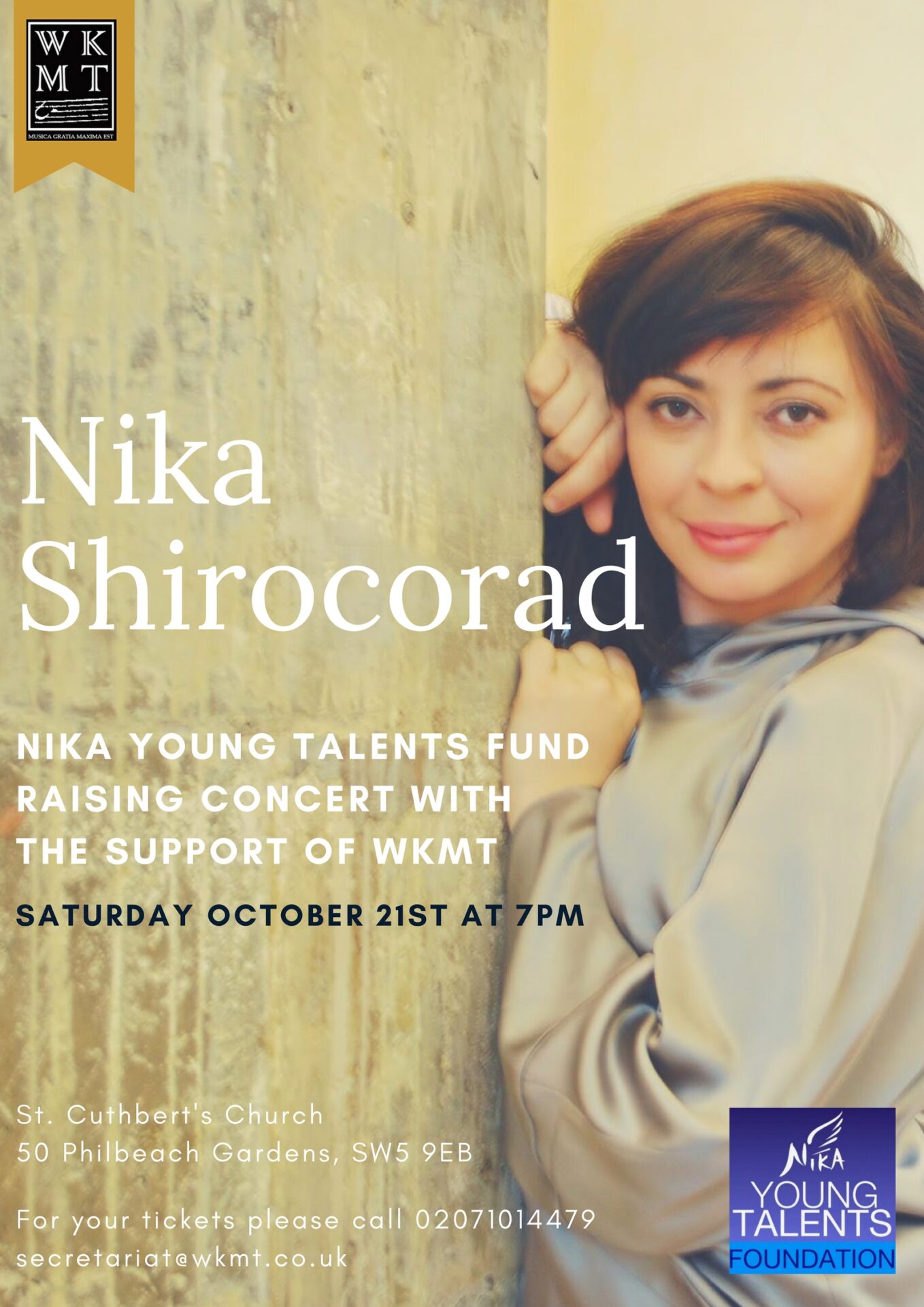 Nika Shirocorad in Concert 21.10.2017 at 7pm
Nika Shirocorad, the international and awarded concert pianist, plays at St. Cuthbert's Philbeach Gardens, 50 Philbeach Gardens, SW5 9EB on Saturday 21st of October 2017 at 7pm.
 Concert Programme
S.Rachmaninoff- preludes op.23.
C.Debussy-preludes, vol.1
M.Ravel- "Oiseaux tristes" (Sad Birds)
O.Messiaen- " Catalog of the Birds"
N.Shirocorad extracts from opera- musical
" Alice in Wonderland"