How to write piano accompaniment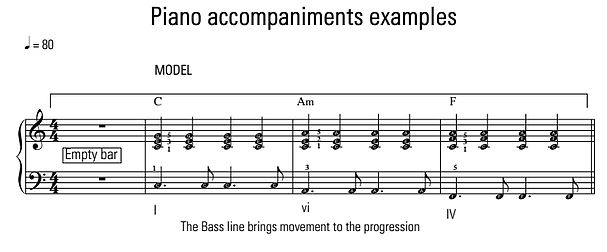 How to write piano accompaniment.
How to write piano accompaniment.
http://www.piano-composer-teacher-london.co.uk/single-post/Piano-accompaniments-Enhancing-our-melodies
MAking a chord progression for piano accompaniments.
We are glad to share the last article published at WKMT and written by Gisela Paterno, our Senior Piano and composition teacher. For this occasion, she brings an article talking about the accompaniments on the piano and creating a simple chord progression type C, Am, F, G. For that, it comes with a tutorial video made by her, and some examples of the progression to go through and understand all the exercise properly.
You will also find some tips on how to reinforce the harmony with the left and right hand. Find the article on the link above and we hope this helps you with your future accompaniments.