Moscheles and his success in England.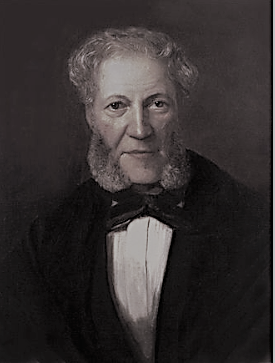 The name of Ignaz Moscheles is quite common among piano students and piano teachers alike. His Piano Method has been a pillar among Piano Tuition since late 1850, but little we know about the life of this great musician who despite the fact of being born in Bohemia (the Czech Republic in the present-day ) was part of the outburst of pianists that arrived in London and tried to reach renown at the beginning of XIX century, a fact that is not well known among piano learners, is that this composer and pianist lived a long time in the city of London, and not only played the piano, but also conducted orchestras, the most remarkable was the 9th Symphony of Beethoven as a premiere. Also a renowned composer in his time, one of the facts that are not well known about his life and probably why his piano etudes sound so musical and well balanced. So much so, that even the Polish composer and pianist, Frederic Chopin wrote his Trois Nouvelles Études for piano expressly for this pedagogical work.
From 1821 to 1846 he settled down in London as a performer, conductor and teacher, role with which we know him best. After eight years of research, he wrote his "Méthode des Méthodes des Pianistes", published in 1837, which is acknowledged to be one of the best Piano Methods in history.
Little we know about his personal life, but his wife, Charlotte Mocheles wrote Life of the composer and pianist with selections from his diaries and correspondence. These books have a great value to the nowadays reader because were written during the life of the composer. Even his son became a musician as well and wrote many pieces.
Next time you practice any Moscheles etudes, take a moment to think about the man behind the music, a restless musician who, like many others even now, moved from so far in what is now the Czech Republic, to London, one of the most remarkable cities that have been the cultural centre for many artists and little by little is gaining more recognition than simply a pianist who made etudes for piano, his life was much richer and impressive than what we know today.