Optimise your piano practising time – Grade 6 Advice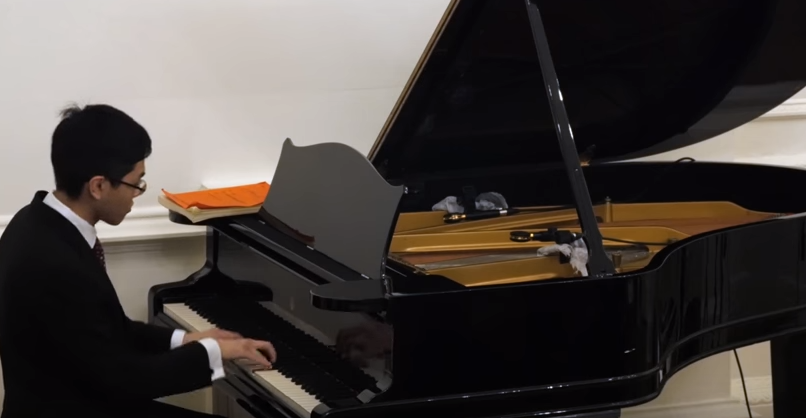 Optimise your piano practising time – Grade 6 Advice by WKMT.
Optimise your piano practising time – Grade 6 Advice.
LEARN WITH WKMT HOW TO TRAIN your practising cycle DAILY and EFFICIENtLY.
https://www.piano-composer-teacher-london.co.uk/single-post/2018/04/18/How-to-organise-your-training-for-a-Grade-5-piano-examination
Here we bring a great article written by our founder and Director of WKMT, Juan Rezzuto, which explains deeply a practising cycle for all Garde 6 + piano students. Visit the link aforementioned for more details and access to other related articles to complete your practising task.
Grade 6 Piano exam requires a serious commitment from students and parents for its preparation. The level of pieces included in the syllabus and the extensive technical work required turning this exam into a real challenge for students who are committing their time to several other activities besides their piano studies.
HOW TO ORGANISE YOUR PRACTISING
What I recommend for GRADE 6 students is at least two 45-minute modules a day, those days they don't attend lessons, and 45-minute module those days they take their piano lessons. One day a week should be taken off the instrument.
 I advise my students to read the article above to understand how to organise their practising modules.
 I can suggest arranging their time to cover:
15 minutes of Technical Work + 15 minutes of new material + 10 minutes of maintenance
5 minutes of Technical Work + 25 minutes of new material + 10 minutes of maintenance.
 KEEPING A DIARY
 I use the app daybook on my android device. It is handy as it provides with an easy notebook organised by days. We should write down there the time we start studying and what we have been committed our time to do. E.g.:
 11.00 Scales: First Six scales from C + Contrary motion scales
11.15 A1 piece ABRSM (new piece) exposition
11.30 B1 and C1 (maintenance)
 16.00 Scales: First 6 arpeggios.
16.05 A1 development
16.30 B1 arpeggiated passage and C1 fast bit – maintenance –
TECHNICAL WORK
 We should always keep a diary of the professional work we have done on each practising session. A right way of keeping track of our technical work is to follow and divide our scale practising according to the circle of fifths and their relative minor tonalities.
1. C, am, F, dm, Bb, gm (First group)
2. Eb, Cm, Ab, Fm, Db, Bbm (Second Group)
3. F#, Ebm, B, Abm, E, C#m (Third Group)
4. AM, F#m, DM, bm, GM, em (Fourth Group)
We can then quote each group in our practising diary as mentioned above.
NEW MATERIAL
 We will call "New Material"  those passages or sections which are in the process of being learnt. We should land on the new material always with our mind fresh and after having warmed up practising our technical exercises.
MAINTENANCE
We called maintenance the process in which we keep up with those pieces and passages we already mastered, but we can't forget. Our "house memorisation process" is the best and easiest way to control the way we learn a piece. We thoroughly explain it in this article: PIANO MEMORISATION PROCESS