WKMT Classical Concert – 16th June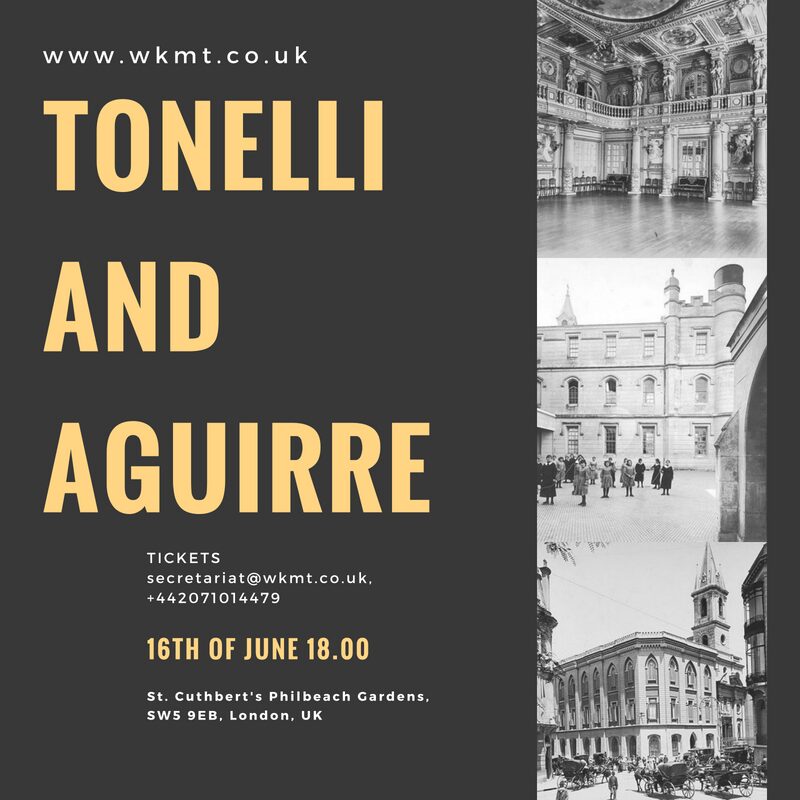 WKMT Classical Concert – 16th June.
WKMT Classical Concert – 16th June.
JOIN US IN OUR NEXT CLASSICAL CONCERT in london.
https://www.piano-composer-teacher-london.co.uk/classical-concerts-london-by-wkmt
Glad to announce our next Classical Concert organised by WKMT Piano Studios. For this occasion, Juan Rezzuto invited to his colleagues, Carolina Aguirre and Aleksandra Tonelli to perform for all our followers and WKMT Members. In his commitment to bring Argentinian music to London, he organised a great programme in which to listen to Argentinian popular music mixed with Argentinian classical composers.
That way, we can have an idea of the different genres of music you can easily find in Argentina. Due to it is such a huge country, there are many differences between areas in the same region. Those differences are reflected in the music and on the piano also, by giving so many different types of music and rhythms that we would like to remark and show to all our students in London.
In the case of Miss Tonelli, she will be performing popular music. A professional musician experienced in performing in events and Milongas, and that is exactly what she will bring. Milongas in Argentina are events in which are presented by some dancing classes and dancing with other people. In this events, usually, tango and milongas are the rhythms of these events. Such a powerful and vibrating music that will make you dance.
On the contrary, Carolina Aguirre will be performing classical pieces from Argentinian composers. That way we show the contrasts within the Argentinian music. There is no doubt that both of them will make this evening a wonderful Saturday evening to enjoy and remember.
Save the date: 16th June at 6 pm. Usual venue of WKMT Piano concerts, St. Cuthbert's church, Earls Court, London.
Check all the info and book your tickets at WKMT. You will have access by clicking on the link aforementioned. Join us for a powerful Argentinian classical concert in London.