WKMT collaborates with the celebration of the revolution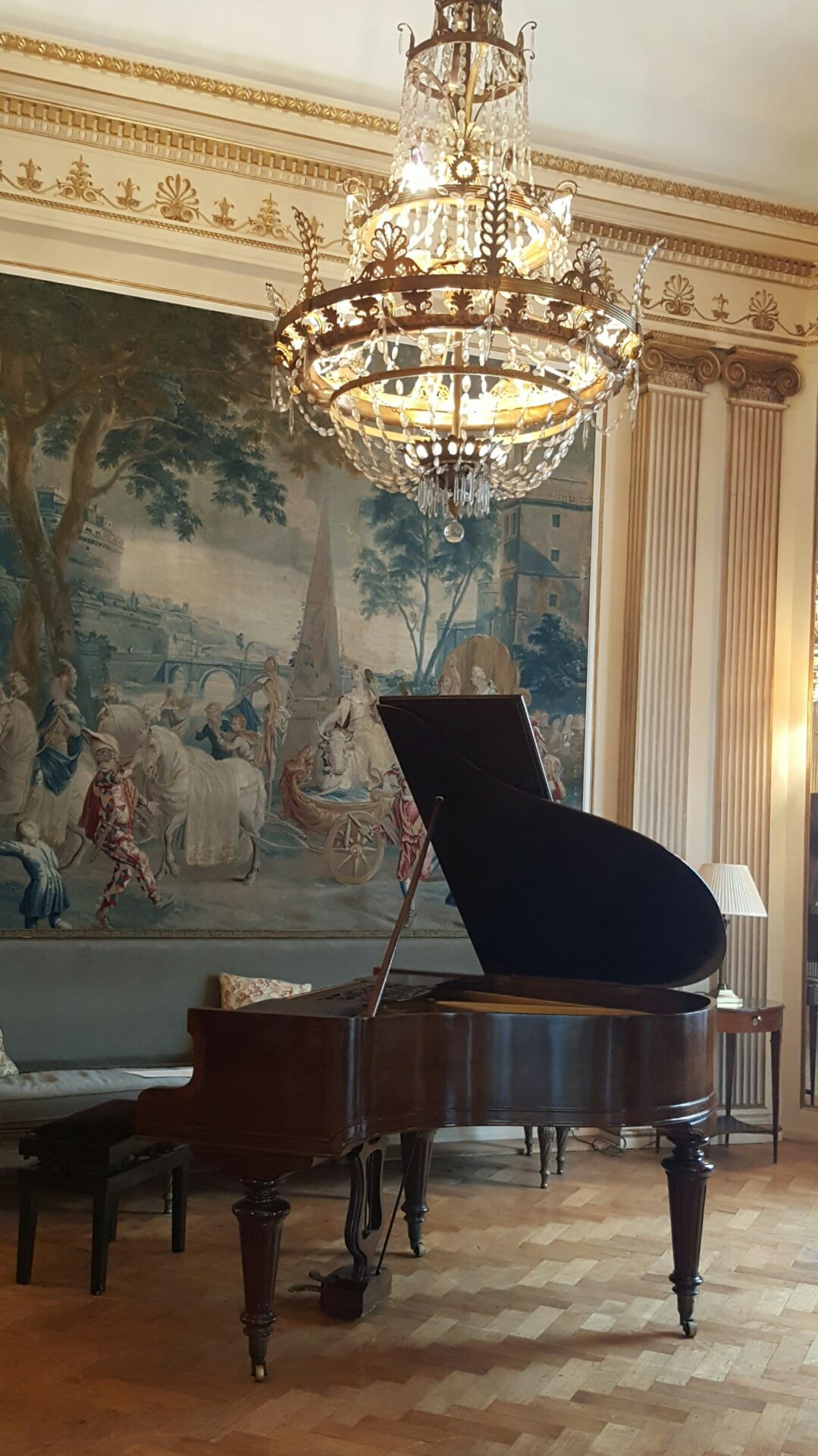 WKMT collaborates with the celebration of the revolution.
WKMT collaborates with the celebration of the revolution.
 wkmt performing at the Argentinian ambassador's residence in London.
WKMT piano concert at the Residence of the Ambassador of Argentina
WKMT Piano Teachers had the pleasure of being welcomed in the London Official Celebration of the Argentinian May Revolution of 1810.
Last 25th May, the Argentinian Embassy in London organised such an inspiring and remarkable event in the Residence of the Ambassador in Belgrave Square. A stunning house which hosted more than 200 guests enjoying a wonderful afternoon with Argentinian performances. A fully catered event with fine food and drinks celebrating such an important day for all the Argentinians.
The Minister Diego Desmoures and the organisers of the event asked us to organise the piano performances for the Reception Gala on this day. So there we were, opening the event putting the piano music. For that, we counted with our colleague Carolina Aguirre Anderson, Argentinian concert pianist who played beautiful pieces by Argentinian composers such as Guastavino and Alberto Ginastera. Once our performance was finished, we could enjoy the other performances and rest in such an inspiring event.
We would like to thank all Argentinian Embassy for inviting us and make us part of this great experience, as well as because now WKMT counts with two beautiful and gorgeous venues to celebrate its monthly classical concerts: our usual St. Cuthbert's church and the Argentinian Ambassador's residence. Yes, you read well, WKMT will be performing piano concerts in this incredible residence a few times during the next term. We will let you know in September our next Classical Concerts listed for the end of 2018 and 2019.
You can now check the post published on the Blog with some pictures and details of the day. Just click on the link aforementioned.
WKMT is looking forward to organising many other classical concerts in London in beautiful places such as this one.