Our Director playing Haydn Piano Concerto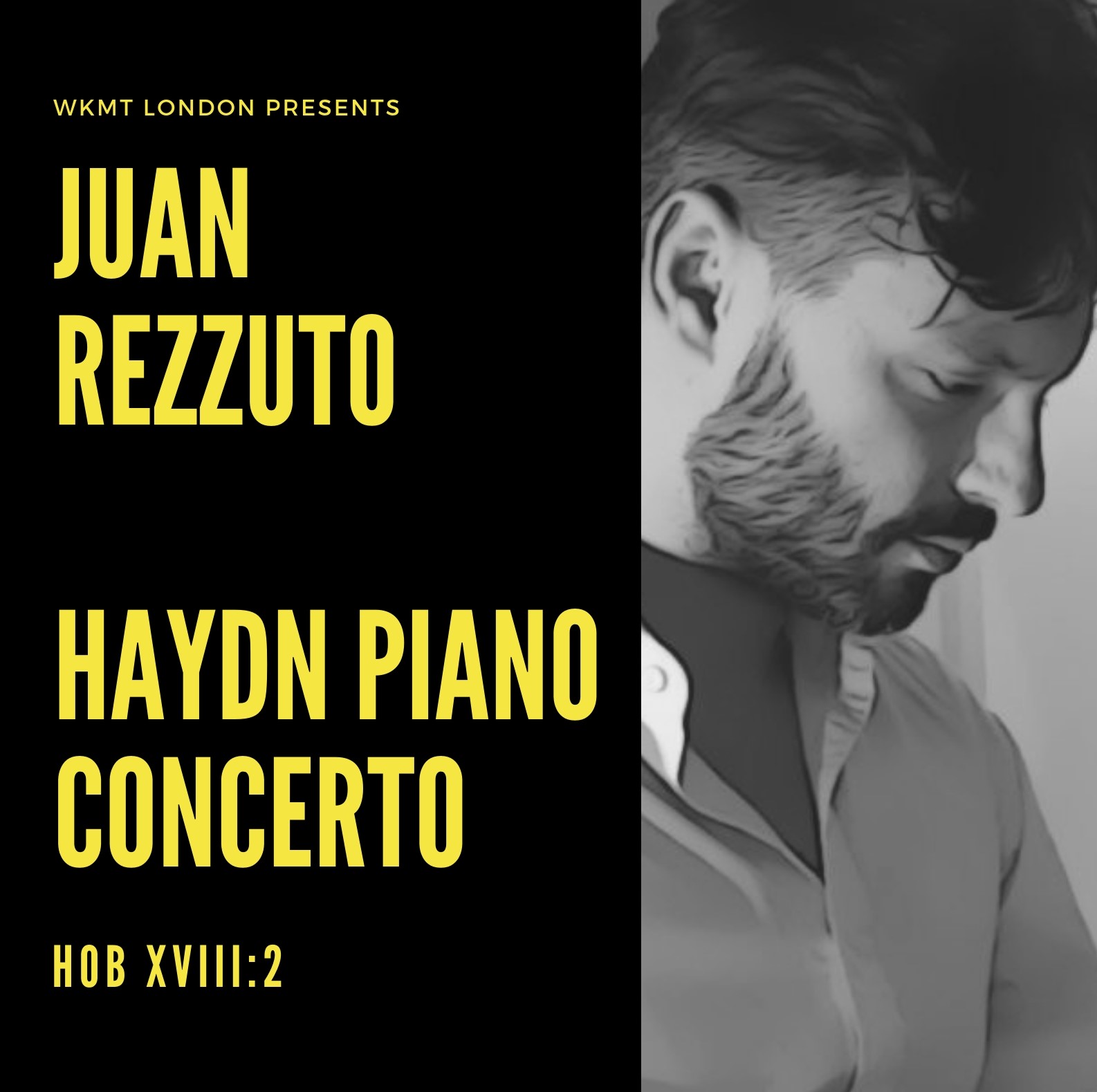 Our Director playing Haydn Piano Concerto.
Our Director playing Haydn Piano Concerto.
join wkmt on 29th September for a fabulous classical concert in London.
Our monthly Classical concerts in London stop now until September, once the Summer and holidays are over. Then we welcome the new term of your piano lessons in London from September with a fabulous programme played by a wonderful pianist: Our Director and founder, Maestro Juan Rezzuto.
Yes, our Director will be in charge of opening our series of monthly concerts, by performing a beautiful piano concerto. In his commitment of performing all Haydn Piano Sonatas and Concertos, Juan Rezzuto has chosen Hob XVIII: 2 to be the piece for this first concert of the term. In this occasion, Juan Rezzuto will count on our WKMT London Orchestra. A recent orchestra created by us, WKMT, formed by professional musicians, some of the music teachers at WKMT, who will accompany some of our next concerts in London.
This is also a special occasion as we will unveil our new Grand Concert piano Yamaha CF111S in our usual concert venue St. Cuthbert's church. Markson's Piano, the famous London shop is now co-working with WKMT Piano studios, and the first proof of it is the new Grand Yamaha in a concession to WKMT for our monthly classical concerts. This is a big step in our new edition of classical concerts in which the Ground will be crown with this fantastic and more comfortable piano for our performers, and the previous will go downstairs where is going to be our new piano room for all Earls Court students.
Do not miss such a great concert and book your tickets now. Juan Rezzuto playing Haydn Piano Concerto in a stunning 275 cm length Grand Yamaha piano, surrounded with the music of WKMT London Orchestra. Check all the details in the link aforementioned.