Summary of Stjepan Šulek's career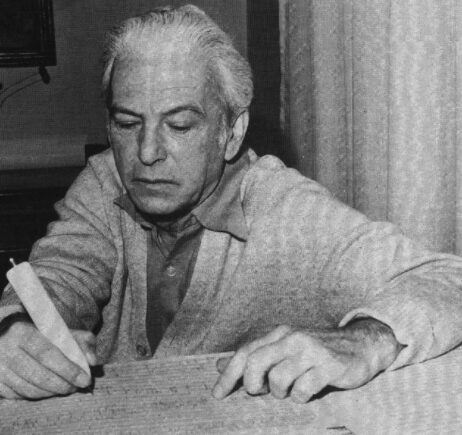 Summary of Stjepan Šulek's career.
Summary of Stjepan Šulek's career.
IF YOU DIDN'T KNOW ANYTHING ABOUT STJEPAN ŠULEK, HERE WE BRING SOME INFO ABOUT HIM.
Here we bring a brief about STJEPAN ŠULEK, fantastic Croatian composer and violinist, among other virtues. Katarina Makevic, Croatian and senior piano teacher at WKMT, brings this great article. She talks about the famous figure of Croatian music. Someone they are very proud of.
She goes through his career and a short summary of his life. He debuted in different fields such as composition, violin, conducting and teacher.
Stjepan Šulek was born in Zagreb (Croatia) in 1914. He was a violinist, music teacher, composer and conductor. Upon graduating he joined the Zagreb String Quartet (Croatia's oldest chamber ensemble, formed in 1919) as a violinist. Three years later, he formed the Maček-Šulek-Janigro Trio which he played with until 1945. But, he didn't stop there and wanted to do more as a composer. He began composing and teaching at the Zagreb Conservatorium. In his teaching career, Šulek was a distinguished professor of musical composition and mentor of many leading Croatian composers. His students including Milko Kelemen, Stanko Horvat, Krešimir Šipuš, Sandro Zaninović, Pavle Dešpalj, etc.
He was particularly prolific in the field of orchestral composition. Including eight symphonies, Epitaf and Runke. He remained a melodic composer, often looking back to previous eras, including Baroque music.
You can read it fully in the link aforementioned. You will also find some more details about this great artist Croatia gave to music life. You can also check fantastic articles written by Katarina too on our blog. She gives very good tips for practising.
At WKMT, we love teaching and that's why we are the best choice for your piano lessons in London. Teaching the art of the piano and the passion for music since 2011.