ALL ABOUT PROFESSIONAL RECORDING SESSIONS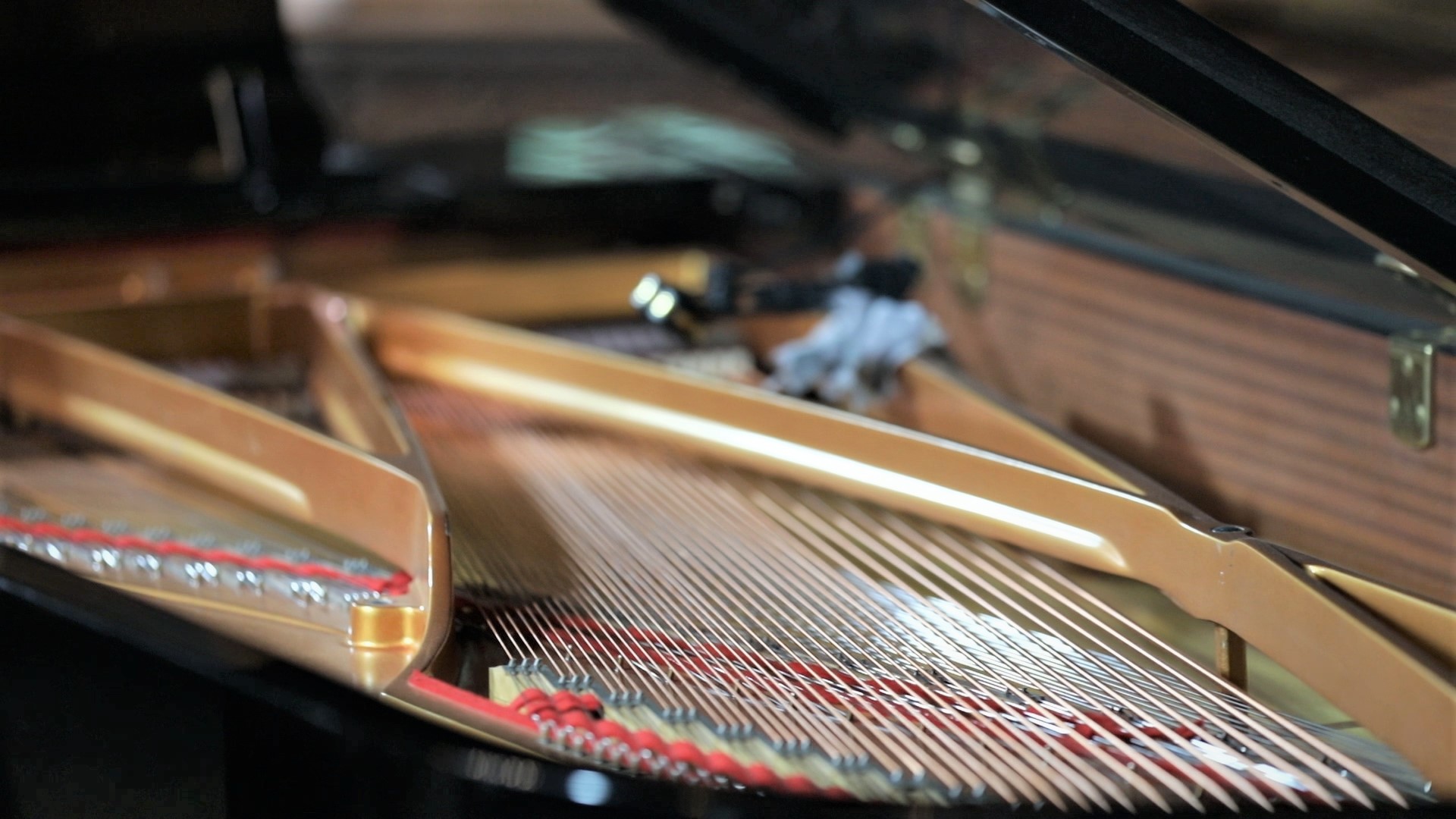 Today in our blog we talk about a different topic. Anyway related to the piano, but from a different perspective. From the Sounder Engineering point of view, to be more precise. A different matter, which is quite requested nowadays for any student or amateur progressing with the piano and playing pieces every time more difficult.
Thomas Rickerby is a Senior guitar teacher at WKMT, and also the main Sound Engineer of the recording studio held at WKMT London Piano studio in West Kensington. He is in charge of all the grand piano recording sessions organised and happening in our studios. For all those who might don´t know, at WKMT we are also famous for our piano recording services too. We usually help either professional and amateur pianists to record the pieces they learned and they master. They would like to keep a proof of what they learned for different purposes, so they just come over and record them on our Yamaha C3 Grand piano. We must say that we also had professional musicians recording their albums on our studios, for which Tom did his music production tasks too.
This is usually requested in order to have an audio recorded proof of what they are able to play, usually to present on auditions, record their own album, or even for own enjoyment to keep on their portfolio. It is actually a very good idea and it is becoming a must have for all those piano advanced students.
So well, due to the latter, we decided to promote the last post published on WKMT Blog, in which Thomas Rickerby explains all about the recording sessions at WKMT, and also provides us all with the top ten tips to get the best out of any recording session. Since we are not professionals, and most probably you might be not familiarized with the process, it is easy to fail, get anxious and to suffer the process, instead of enjoying it as it should be.
Our recommendation is relax, take it easy and enjoy the process.
And also, in case you would like to find out more about the music production process, we also suggest you to read the full series of articles he also wrote about this great topic clicking here. This way you will also learn all about it, how it works, and how to apply it to the recording process.
Here we also share with you a recording session with Juan Rezzuto, Beatriz Casals and Alice Sophie playing a Haydn trio and recorded by Tom for WKMT. We hope you like it!