The Holistic Teaching Approach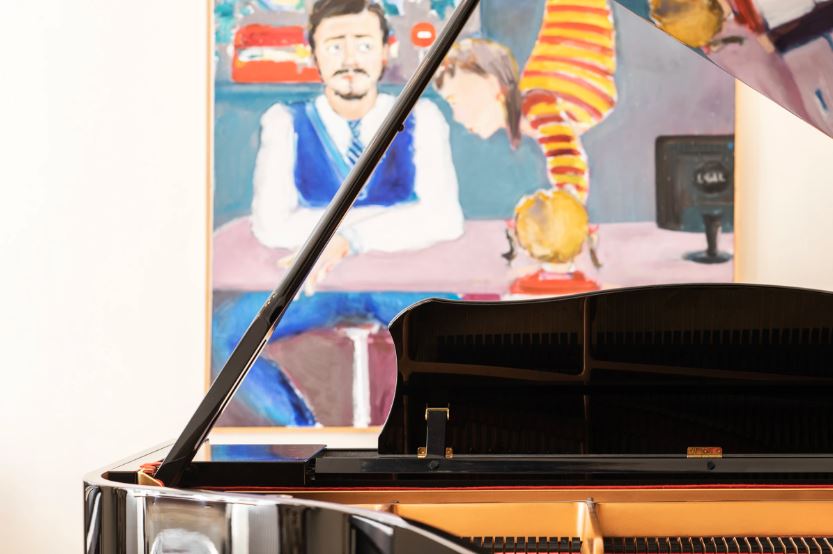 Teaching piano at WKMT is more than a task, it is a passion for all the piano teachers involved. WKMT has been running in London since 2010 and it is our greatest pleasure to guide an inspire more students every year. Each piano student represents a unique challenge and a path that is tailored according to their expectations and goals.
Today, WKMT counts with three venues in London: the first one, in West Kensington; the second, in Camberwell and the latest one in Bermondsey, the most modern of the three. Each with a singular taste and personality in affinity to the place is located. Our newest acquisition to the studio is the Rectorate in Mondoñedo, Spain. This latest and spectacular venue will offer the opportunity for students who want to do intensive workshops in piano and composition in our summer courses, with the surplus of being surrounded by nature and beautiful sceneries.
The technique we focus on is the Scaramuzza technique, which is widely acknowledged as one of the most effective ways of approaching the learning and the teaching of the piano. It is used by several of the best piano players in the world including Martha Argerich, Daniel Barenboim, Nelson Goerner, Bruno Leonardo Gelber and Sergio Tiempo amongst others.
Through ten years of experience, we have developed our Syllabus which matches the highest standars in training. The main goals are similar to what a student would find in a traditional continental music conservatoire: Gisela Paterno, our headteacher for WKMT Kensignton, designed a support website to accompany the syllabus.
Along with our piano training, WKMT is the only studio in London which provides Masterclasses, concerts and Festivals to the students.
Our masterclasses are focused on developing our students' understanding of the Scaramuzza piano technique.
The whole idea behind these events is to allow students to adopt a third party position in the learning process.
Our professional concerts are born like an attempt to resurrect the musical bourgeois gathers of the beginning-of-XX-century-Europe.Our festivals are one of the most important events at WKMT. They represent the essential chance our piano students have to portray the product of their continuous efforts preparing their pieces.
The festivals happen in the same venues as the professional concerts.
To read more about what we do, click here and you will get to know us a bit more. For your musical learning, do not hesitate to contact WKMT.
Also, for those who are learning Spanish language in schools, here we share a very interesting website about music topics in Spanish. Spanish composers, interesting facts, music games and much more. Allegro Magico for you all.